Body-weight workouts are getting big buzz right now as people discover that the only equipment you really need to get fit is with you all the time.
Here are some of the best bodyweight exercises you can do to strengthen your stride and maintain better posture through each run. These bodyweight moves will help you target your legs, core, and even your upper body.
THE WARM-UP
Start with a few minutes of light calisthenics, such as jogging in place. Use a foam roller, if available, for self-myofascial release on areas identified as overactive or tight. Then perform progressive stretching; focus on the calves, hip flexors, adductors, and lats. Hold each stretch for 30 seconds.
THE WORKOUT
Perform two sets of 12 reps of each exercise unless otherwise indicated.
1. PUSH-UP WITH ROTATION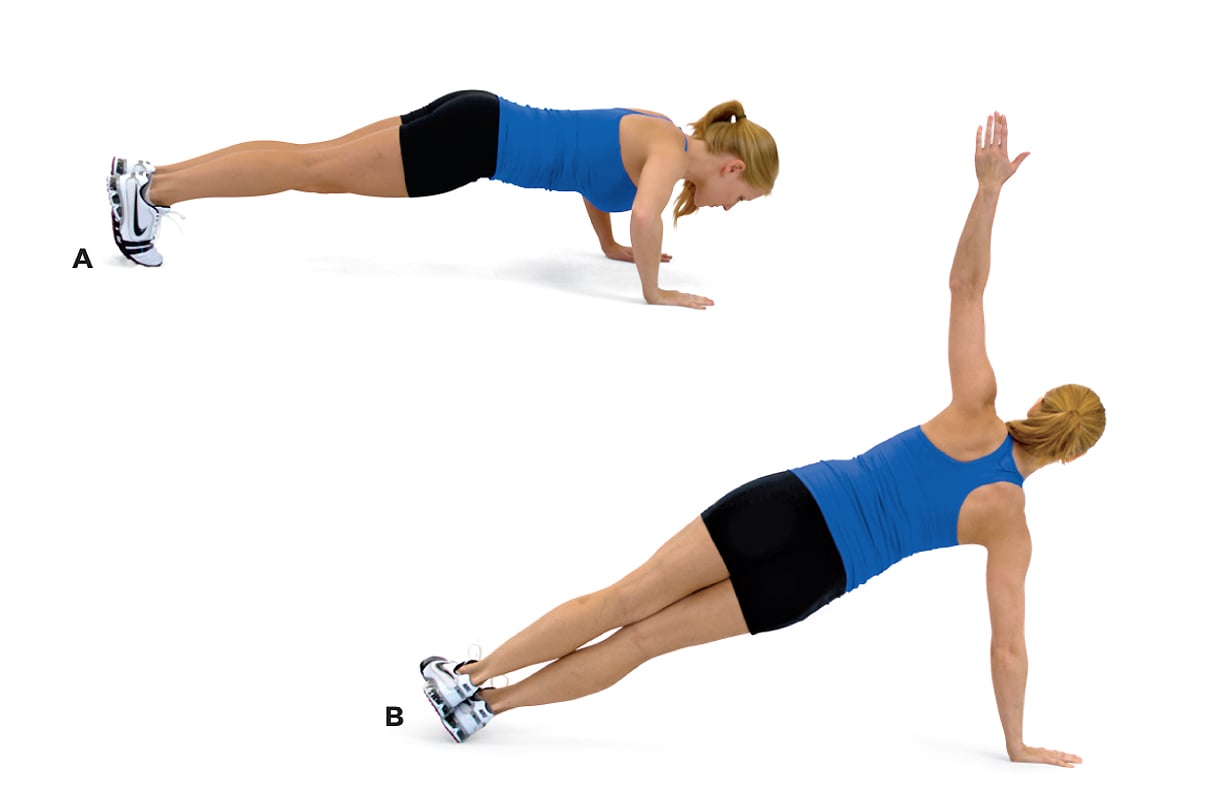 HOW TO DO IT
A. Assume push-up position, arms and legs extended, body in a straight line from head to heels. Perform a push-up.
B. At the top of the move, rotate your body so the left arm lifts up and extends overhead. Your arms and torso should form a T. Return to the starting position, lower yourself, then push-up and rotate until your right hand points toward the ceiling.